How to Connect to Vertica
Connect to a Vertica Server
The connection dialog is explained
here
.

Firewalls & anti-viruses may block database connections. Read
How to enable Firewall connections
.
Guided Installation
Download Vertica virtual machine ( .ova ) from https://my.vertica.com/dashboard/ Also download and install Virtual Box. Import the ova file in Virtual box. Starting the machine will ask for password. Enter 'password' in the input field. Turn network on: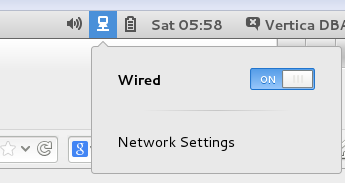 Use 'admintools' to create and start a database, for example 'test'. When creating the database you will be asked for a password for the database.
Connect from DbSchema using the user dbadmin and the password used to create the database.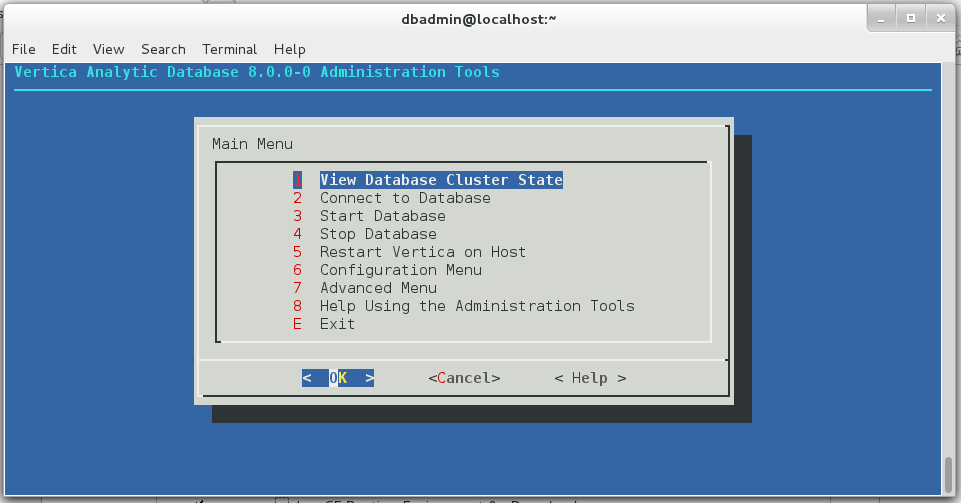 In admintools you can get also a database prompt. Please notice, the CREATE TABLE statements have to be in CAPITAL LETTERS.

Firewall can be stopped using

sudo service iptables stop