The Grid Editor
The Grid Editor is allows editing tables and columns faster. The editor is available only in offline mode and logical design. Access the editor from the table header right-click pop-up.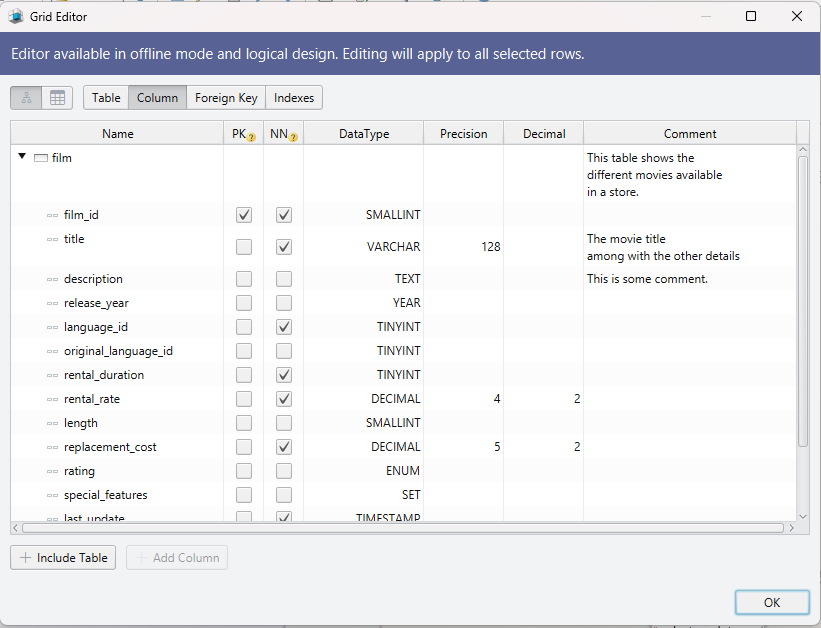 Edit Multiple Rows Simultaneously
Select multiple rows and double-click one cell to edit all rows simultaneously.

Switch between Tree and Table View
The tree view will show columns under the table, while the table view will show only the columns.